Welcome to Animales online,
a very special shop managed by
Prettytatz
the clever business cat and her faithful partner
Paolo
. Prettytatz is a mixture of a professional German business dad and a very sophisticated and elegant British mum. That's why she has a English-German name: tatz means paw in German.
She came to Australia about 10 years ago and settled as a skilled migrant. Here she met Paolo, who used to live on the streets of Majorca, one of the Spanish islands flooded by German and British tourists every year. Prettytatz never really asked Paolo about his past but he must have had a tough time because he is pretty resilient and a fighter when it comes to overcoming obstacles of any kind. He finds that everybody deserves a fair treatment in life.
Prettytatz and Paolo love Australia very much but they sometimes miss all the nice things you can find in other countries. So they came up with this clever idea to bring their favourite toys, books, gifts and more across the ocean and sell them here in their own shop. This is how the idea for
Animales online
was born.
Of course this is a big project and they can not do that alone, so they asked some of their animal friends for help. So Kooks became involved. The Kookaburra is a specialist in communication and helps them with Marketing and Social Media.
The most recent addition to the team is Conrad, the little sheep. He is the black sheep of the family (well not completely black) and he understands what it feels like to be small and precious. That's why he is now in charge of all the lovely products for Children in the store.
Sometimes they also help out their friend Grabit, a Lakeland Downs Mouse, native to Outback Australia. He is a hopeless collector who unfortunately sometimes overdoes it with his secret stash.... some may call him a hoarder. We'll tell you a bit more about that over the coming months.
Prettytatz and Paolo travelled around the world to meet with many of their animal lover friends, visited trade fairs, animal shelters, speciality shops and looked everywhere for unique, functional, fun and beautiful products. And they found so many that they really struggled to decide what to offer first. So if you come across anything, anywhere and you would like us to bring that to Australia for you, please let us know. We really could not get it all in the store at once.
We also want to mention some of the human helpers and inspirations for this store: for example Michelle the design fairy who creates all the wonderful graphics for us, Neil, Kelly and the team from Ballarat Mailworks, who help with picking, packing and sending out all the goodies, as well as Chris and Reuel, who look after our feline friends Kitty, Max , Teddy and Pumpkin when we are on shopping tour. We would not be able to run the store without them.
Thank you for visiting our page.
We hope you'll find some wonderful things to make your life more fun and enjoyable.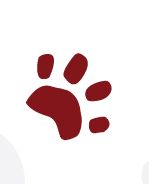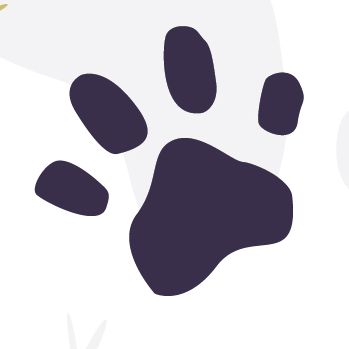 Prettytatz and Paolo